This product includes: 250 Steel BBs & 5 CO2 Capsules
Realistic blowback action. Shoots .177 caliber steel BBs at up to 325 fps.
Powered by economical and easy-to-find 12-gram CO2 cartridges. CO2 cartridge housed in the grip.
Drop-free mag holds 18 .177 caliber BBs.
Semiauto. Single-Action. Manual safety. All metal.
Accurate Licensed Design. Add your 1911 Commander accessories for personalized customization!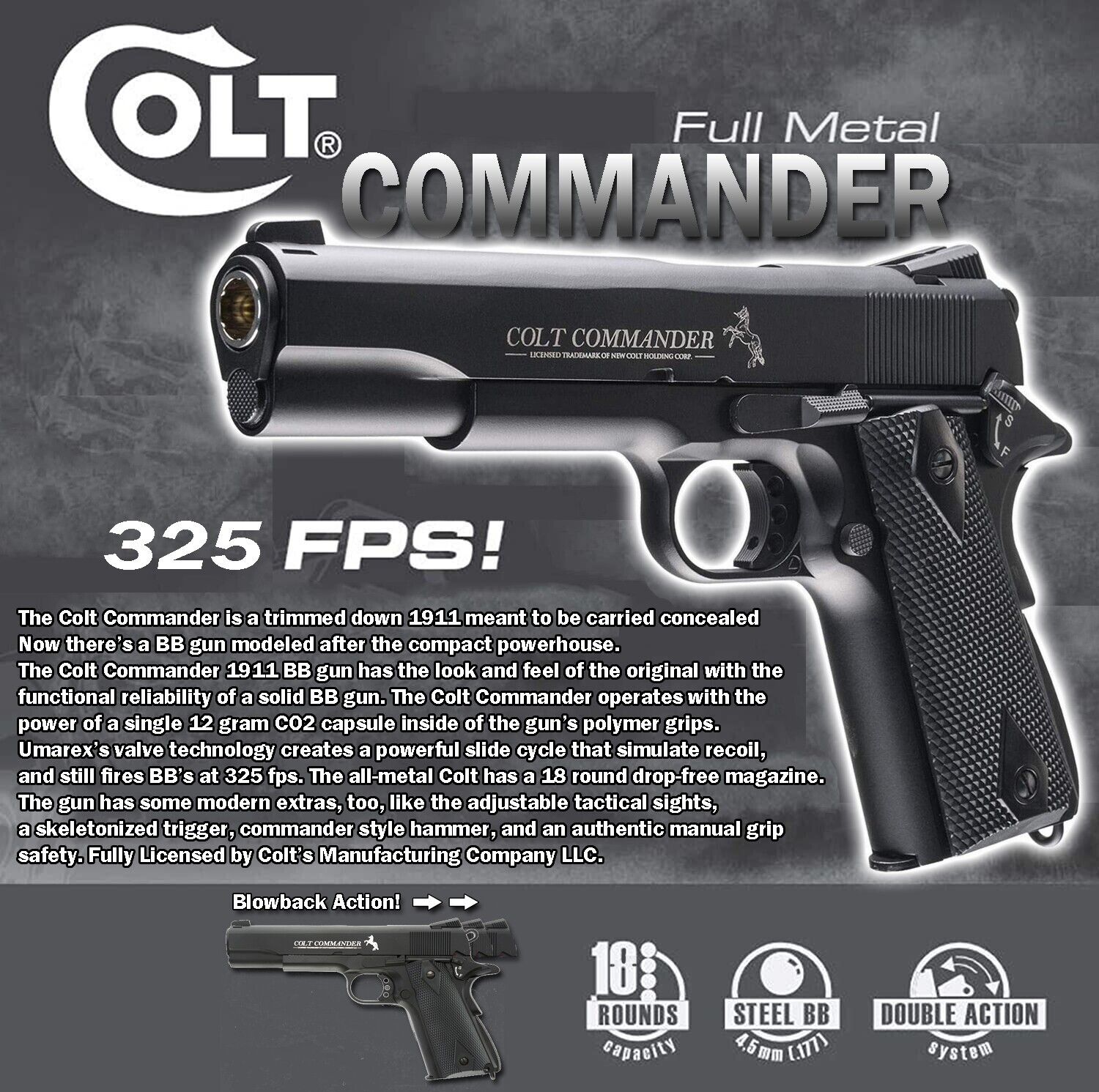 Payment & Security
Your payment information is processed securely. We do not store credit card details nor have access to your credit card information.